Road To Juarez / William Forsythe | Walter Perez | Eloy Mendez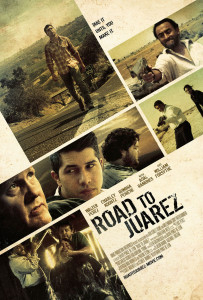 Road To Juarez / Jacob discovers his dad is sick. Doug visit an old girlfriend Yadria in Mexico and discover the location of his daughter Blanca. Boys get robbed. Gancho & Aline are cops the case.
Movie Scene Cast: Eloy Méndez as El Grifo / Walter Perez as Jacob Saenz / Charley Koontz as Rob Hermann / Victoria Ramos as Aline / Hillary Chavarria as Blanca / Yareli Arizmendi as Hortensia / Cesar Ramirez as Gancho / William Forsythe as Doug Hermann / Scott M. Rosenfelt as Restaurant Customer
Visit Movie Homepage: http://RoadToJuarez-Movie.com Don't forget to S-U-B-S-C-R-I-B-E to FlixLinked's YouTube Channel. Support Indie Filmmakers http://FlixLinked.com
An American ex-con with Mexican underworld ties ensnares a pair of young misfits into a dangerous heist in Mexico. Inspired by true events.
Tags:
#filmmaker
,
Action
,
charley kootz
,
cine
,
drama
,
eloy mendez
,
film
,
Mexico
,
Movie
,
usa
,
Walter Pérez
,
William Forsythe