Sound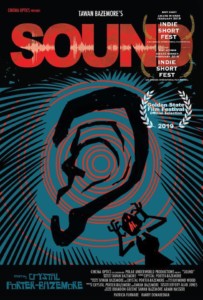 Director / Cinematographer – Tawan Bazemore – Presents "SOUND" – Check out the movie trailer.. attend the viewing. This March 24th Sunday • 6pm • Chinese Mann's Theater..
Buy Tickets
Eventbrite.com/e/golden-state-film-festival

GOLDEN STATE FILM FESTIVAL
The Golden State Film Festival takes place March 22nd – 28th at the TCL Chinese Theaters in the heart of Hollywood. The festival will screen both feature-length and short films, as well as pilots, web series, music videos, and even experimental films.